The ErgoAnalyst Story
Joining forces at the University of Queensland in the early 2000s, Dr Gary Dennis and Dr Robin Burgess-Limerick found themselves combining their latest research into industrial ergonomics with industry consultation and advisory roles for government. This soon paved the way for the first basic tools for participative ergonomics the pair developed - ManTRA and PErforM. However, it was soon clear these basic tools were limited in their application.
Over the next decade, Gary and Robin poured their scientific and industry knowledge into developing ErgoAnalyst, going well beyond Regulator requirements, to deliver a comprehensive yet simple and effective manual task risk management system that improves productivity, workplace health and diversity.
ErgoAnalyst is now used by some of the most innovative leading organisations world-wide.

Dr Gary Dennis BHS (Hons) PhD CPE
"Our mission is to enhance and protect the physical health of every person at work. We believe in every workers right to be healthy and productive in their workplace and not be injured or excluded due to the physical demands of a task"
Dr Gary Dennis BHSc (Hons) PhD CPE, is a leading ergonomics consultant in high demand to many national and international companies across a wide range of industries. Combining a research Doctorate in spinal biomechanics with a background in engineering and a First Class Honours degree in Health Sciences, and two decades of implementing simple and effective ergonomics systems, Gary has a unique ability to help develop both intrinsically healthy and productive workplaces.
He is a Certified Professional Ergonomist (CPE) and past Queensland chair of the Human Factors and Ergonomics Society of Australia (HFESA). Following an academic career at various universities, Gary now focuses his time as the Managing Director of ErgoEnterprises (providing risk management solutions through its ErgoAnalyst © risk management system) and ErgoSolutions (an engineering driven ergonomic solutions company). He also currently holds an adjunct academic appointment with The University of Queensland.
Companies listed in Gary's ergonomic consulting portfolio include Anglo-American, Angus Place Colliery, Australia Post, Australian Indoor Cricket Federation, Australian Baseball Federation, Aurizon, BHP Billiton, Blue Care Australia, BMA, BMD Construction, Capricorn West, Centennial Coal, Chevron, Civdec Construction, Dartbrook Colliery, Don KRC, Douglas Park Illawarra Coal, Downer EDi Mining, Dreamworld Theme Park, Education Queensland, Excel Coal, Gold Coast City Council, General Electric, Incitec Pivot, HealthShare NSW, Industrea Mining, Jetstar, Qantas, QIT Fer et Titane, QR National, Queensland Rail, Meat and Livestock Australia, Metropolitan Colliery, Nickelodeon, NSW Health, Origin Pacific Aluminum, Paramount Health & Safety, Sanitarium, Scott Technology, Sedgman, Siros Systems, South32, Rio Tinto Alcan, Rio Tinto Coal, Rio Tinto Iron Ore, Rolleston Colliery, United Colliery, Virgin Australia and Xstrata Coal.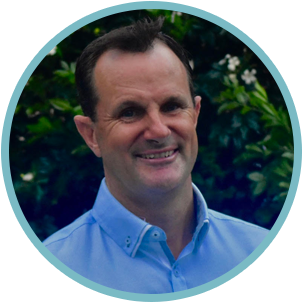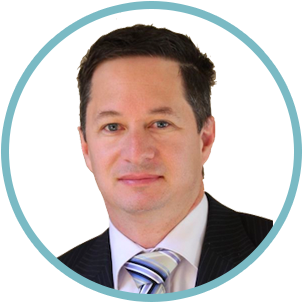 Dr Robin Burgess-Limerick PhD CPE CPMSIA FHFESA
"The ErgoAnalyst system enables people of all ages, abilities and backgrounds to be productive in a variety of roles, extending their work life, boosting productivity and improving overall wellbeing and diversity in the workplace."
Dr Robin Burgess-Limerick PhD CPE has extensive experience in physical and cognitive human factors and ergonomics research, particularly applied to the reduction of musculoskeletal injury risks in occupational settings, and the design of equipment and workstations to reduce the probability and consequences of human error. In particular, Robin's research in the area of participative ergonomics programs for the prevention of manual task related injury has had considerable impact. He is internationally recognised as an authority on the safe design of mining equipment. Robin is a past-president and Fellow of the Human Factors and Ergonomics Society of Australia; Certified Professional Ergonomist; and a Chartered Professional Member of the Safety Institute of Australia.
Clients that Robin has consulted to include BHP Illawarra Coal, Xstrata Mt Isa, Xstrata Ulan West, Anglo American Met Coal Exploration, Anglo American Moranbah North, BP, Workcover Tasmania, Sandvik Mining & Construction, WA Water, BMA Exploration, BMA Broadmeadow, Centrelink, Origin Energy, Pempek, Minerva, Walter Mining, Education Queensland and Commonwealth Rehabilitation Service.
OUR MEMBERS
Some of the most innovative global companies use ErgoAnalyst